10 Lirik Paling Sedih & Patah Hati Dari Album Adele '25' Yang Siap Bikin Galau
Adele memang dikenal sebagai ratunya lagu dan lirik galau yang super sedih. Album terbarunya 25 pun enggak lepas dari tema itu. Nah, kita simak yuk 10 lirik paling sedih dan galau dari album Adele - 25 yang siap bikin galau.
Lagu: Hello
"Hello from the other side / I must've called a thousand times / To tell you I'm sorry for everything that I've done / But when I call you never seem to be home".
Lagu: Remedy
"When the pain cuts you deep / When the night keeps you from sleeping / Just look and you will see / That I will be your remedy".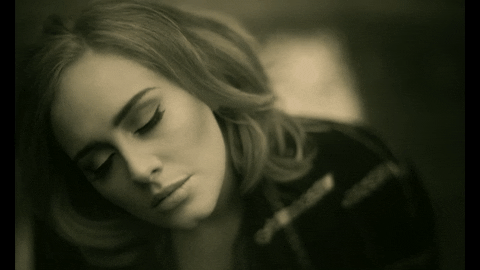 Lagu: When We Were Young
"But if by chance you're here alone / Can I have a moment / Before I go? / Cause I've been by myself all night long / Hoping you're someone I used to know".
10 Lagu Yang Cocok Untuk Momen Perpisahan Sekolah
Lagu: Million Years Ago
"I know I'm not the only one / Who regrets the things they've done / Sometimes I just feel it's only me / Who never became who they thought they'd be".
Lagu: Love In The Dark
"Take your eyes off me so I can leave / I'm far too ashamed to do it with you watching me / This is never ending, we have been here before / But I can't stay this time cause I don't love you anymore".
Lagu: Million Years Ago
"I wish I could live a little more / Look up to the sky, not just the floor / I feel like my life is flashing by / And all I can do is watch and cry" .
10 Lagu Yang Haters Dan Orang Yang Nge-Bully Kita Harus Dengar (Bagian 1)
Lagu: River Lea
"But my heart is a valley, it's so shallow and man made / I'm scared to death if I let you in that you'll see I'm just a fake".
Lagu: All I Ask
"If this is my last night with you / Hold me like I'm more than just a friend / Give me a memory I can use / Take me by the hand while we do what lovers do / It matters how this ends / Cause what if I never love again?".
Lagu: River Lea
"I should probably tell you now before it's way too late / That I never meant to hurt you or lie straight to your face / Consider this my apology, I know it's years in advance / But I'd rather say it now in case I never get the chance".
Lagu: Water Under The Bridge
"If you're gonna let me down, let me down gently / Don't pretend that you don't want me / Our love ain't water under the bridge".
Baca juga: 10 Lagu Sedih Buat Yang Lagi Patah Hati (Bagian 1)
(Foto: perezhilton.com, giphy.com)