10 Lagu One Direction yang Paling Romantis (Bagian 1)
Masing-masing cowok memang punya caranya sendiri untuk bersikap romantis ke ceweknya. Sama kayak Harry Styles, Niall Horan, Zayn Malik, Liam Payne, dan Louis Tomlinson yang mengungkapkannya lewat berbagai lirik dalam keempat album mereka. Nah, ini dia 10 lagu One Direction paling romantis yang wajib kita ketahui.
(Baca juga: Aturan Main Konser One Direction On The Road Again Tour 2015 di Jakarta)
Little Things, Take Me Home (2012)
Banyak, lho, remaja cewek yang enggak pede dengan apa yang dimiliki. Namun, the boys mengajarkan kita untuk tetap mencintai diri apa adanya, soalnya banyak banget orang-orang di sekitar kita yang juga sayang sama diri kita, meski dengan hal-hal kecil sekalipun.

"You'll never love yourself half as much as I love you
And you'll never treat yourself right darlin' but I want you to
If I let you know I'm here for you
Maybe you'll love yourself like I love you
I've just let these little things
Slip out of my mouth
'Cause it's you
Oh it's you
It's you they add up to
I'm in love with you
And all these little things"
18, Four (2014)
Kelima cowok ini nunjukin kalau menjalin suatu hubungan itu harus dilandasi dengan komitmen dan kesetiaan. Pengin dong hubungan kita awet terus sama orang yang kita sayang? Nih, bagian reff-nya yang ngena banget itu, lho!
"I have loved you since we were 18
Long before we both thought the same thing
To be loved, to be in love
All I can do is say that these arms were made for holding you
I wanna love like you made me feel
When we were 18"
(Baca Juga: Pelajaran Cinta Dari Lagu-Lagu Di Album Four Milik One Direction)
Back for You, Take Me Home (2012)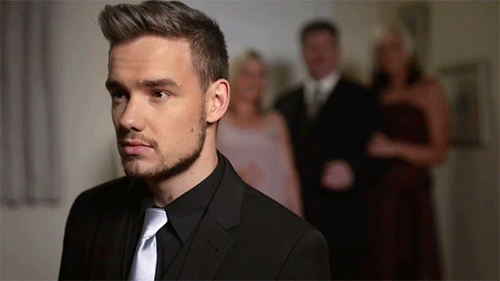 Setiap orang memiliki cinta sejatinya masing-masing. Percaya, deh kalau jodoh emang enggak akan lari ke mana. Sama seperti lirik berikut ini yang menggambarkan cinta itu sepeti magnet di mana cewek dan cowok memang ditakdirkan bersama.
"I've never been so into somebody before
And every time we both touch I only want more
So tell me nothing's gonna change yeah
And you won't ever walk away, yeah
Cause even though every night you'll know what I'll say
Goodbye.
Baby, you don't have to worry
I'll be coming back for you, back for you, back for you, you
Lately, I've been going crazy
So I'm coming back for you, back for you, back for you, you"
Everything About You, Up All Night (2011)
Romantis itu enggak harus selalu dilakukan dengan hal-hal mewah. Dengan menghabiskan waktu bersama-sama juga bisa jadi hal yang menyenangkan, kok. Sama seperti Harry Styles, nih yang suka menelepon cewek untuk mengobrol berdua di tengah malam. Hi-hi.
"Yes I like the way you smile with your eyes
Other guys see you but don't realize that it's my, my loving
There's something about your laugh that makes me want to have to
There's nothing funny so we laugh at n-n-nothing
Every minute's like our last so
Let's just take it real slow
Forget about the clock, that's tick-tick-ticking
I still feel it everytime
It's just something that you do
Now as to why I want to"
Gotta Be You, Up All Night (2011)
Duh, One Direction rela memohon dan mau berbuat apa aja demi kita, girls! Wah, enggak kebayang, ya gimana so sweet-nya mereka kalau pacaran sama kita. Contohnya, Niall Horan enggak nolak untuk nge-date sama penggemarnya. "Asal dia enggak berteriak di depan mukaku sepanjang malam," candanya.
"I'll be here, by your side
No more fears, no more crying
But if you walk away
I know I'll fade
'Cause there is nobody else
It's gotta be you
Only you"
(Baca juga: 10 Lagu One Direction yang Paling Romantis Bagian 2)
(sintia, foto: tumblr.com, giphy.com, pixgood.com, rebloggy.com)